Leadscale Engine
LinkedIn Lead Gen Forms
What are LinkedIn Lead Gen Forms?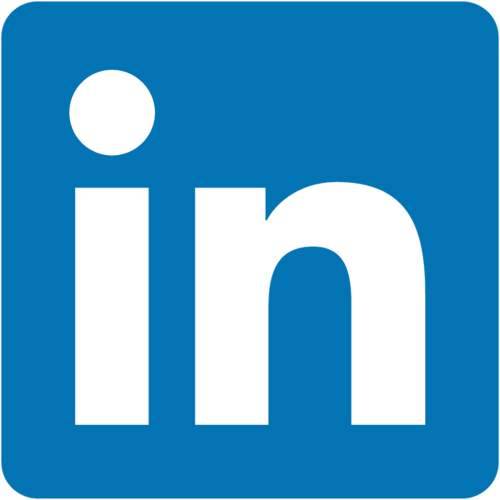 LinkedIn Lead Gen Forms
Lead Gen Forms remove the main barrier to online conversion: forms that have to be filled out manually by prospects.
Collect even more quality leads from your ads on LinkedIn with seamless pre-filled forms
A member clicks the call-to-action button to engage with your Sponsored Content or Message Ads — for example, a downloadable eBook or a webinar signup.
Once members click your ad, they'll see a form that's pre-filled with accurate professional information from their LinkedIn profile, such as their name, contact info, company name, seniority, job title, and location.
With a single click on the form—and without having to type anything by hand—members can instantly send you their info, creating leads for your business.
As soon as members submit a lead form, they'll automatically see a "thank you" page that connects them to your eBook, website, or another destination of your choice.
What is Leadscale Engine?

Leadscale Engine is a proudly managed service.
---
We help advertisers design and build the best possible workflows, from the creation of a detailed lead specification, through to rules-based processing and bi-directional integrations with their systems.
We will help advertisers make sure that they extract the most value from LinkedIn leads. That may be ensuring that they prioritize and score records before they enter their system, applying enrichment to capture a fuller dataset or just getting data to their sales team as quickly as possible.
We can make things as simple or as sophisticated as advertisers require. Start by just connecting up the essentials – LinkedIn Lead Forms to CRM. Over time we can work to layer in suppression checks, advanced orchestration, ABM, data enrichment, consent documentation and much more.
What are the key features?

Pipes
Seamlessly connect up LinkedIn LGF with your CRM, ESP, Marketing Automation and more.
Greater detail about available connections can be found here
Filters
Process leads and make decisions based on a detailed lead specification. Identify records you don't want to receive at all, or those that need to be prioritised or de-prioritised for follow up.
Greater detail about available processing rules can be found here
Advanced Orchestration
Design complex, sophisticated workflows of your data, with dynamic routing and bi-directional integrations. Make sure the right data flows to the right part of your systems, and useful data is returned back upstream to assist in decision making and reporting.
Suppression
Easily apply dynamic suppression lists as part of your data processing to ensure you identify existing customers, complainants or time wasters and prevent them flowing on into your CRM.
Consent Documentation
Automated documentation of given, derived and consent data allows for quick retrieval of full audit trails on records you acquire from LinkedIn LGF.
Enrichment
Apply data enrichment from the likes of D&B, ZoomInfo, Crunchbase and more to turn a base set of fields on a record into a much more detailed lead.
What are the benefits?

Real-Time Connections

Follow up on leads in real-time as they are generated, rather than waiting for manual extracts and uploads.

Get What You Want

Only receive leads that fit the specification you want, avoid bloating your CRM with records that have little or no value to your business.
Get Dynamic

Route data dynamically depending on the profile and quality of a record, rather than having a 'one size fits' all approach to processing data.

Enrich

Enrich your leads with a vast amount of data, turning a few basic fields into a highly profiled and detailed record.
Consolidate

Unify your channels using a single system, rather than processing your data in siloes, use a single system to allow easy cross-channel benchmarking, deduplication and more.

Extend

Leadscale Engine has a extensive set of functionality and modules. Scope out your needs with the Leadscale Engine team and add them on seamlessly to your existing activity.
How Does it Work?

In order to collect the data from LinkedIn, Leadscale Engine must first be connected with a LinkedIn LGF so we can receive any leads that the form generates. To do this, the following steps must be followed:
Check you have the correct permissions on your LinkedIn account

Log in to Leadscale Engine

Create a LinkedIn Connector

Put a test lead through on the form when requested
For a more detailed explanation of the setup process, click here
Quotes

The deployment of the Leadscale Engine technology was vital for our lead generation activity via Linkedin's lead forms. Leadscale Engine's managed service provided us with transparency and control. The resultant insight from the acquired Linkedin data was of high quality, further optimising the performance of our campaigns.

Danielle Warshawer | Enterprise Marketing Manager | Adobe
Leadscale Engine's fully managed service gave us the ability to connect and translate the personal data, acquired through Linkedin lead forms, compliantly to our client's CRM. This meant swift campaign set up and productive campaign management.

Oliver Gaylor | Account Director | Wavemaker